Heads up!
We have made changes to our models and the Elite Model shed has been withdrawn from our current lineup and is in full redesign with an exciting future style and option transformation! As part of this transition, we have upgraded the Pro Model to some of the standard features of the Elite and a ton more options for upgrading your flooring, overhangs, etc. Please visit the Pro Model Page for more details!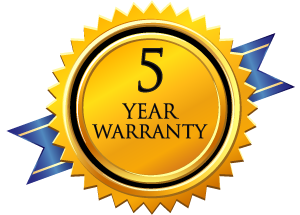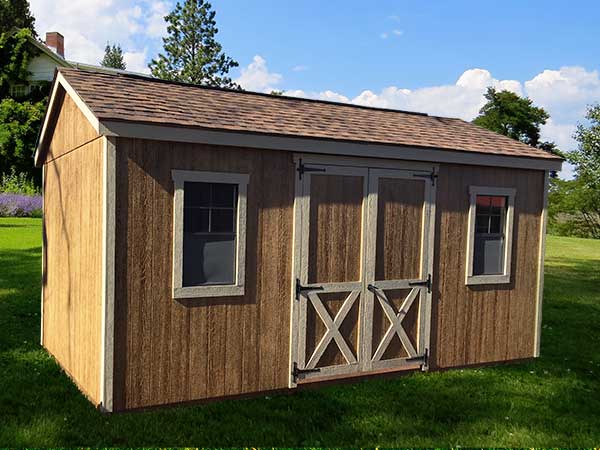 Whether you are looking for a garden shed, mancave, home office, or workshop, the Elite Utility shed can be configured to fit the bill. Available in standard sizes from 8×12 all the way up to 14×40, the Elite Utility comes packed with a myriad of options that can be added to truly customize the building to suit your specific needs.
If you need an outbuilding this is the place to go! Very nice experience. Very professional and had my building delivered in a very timely manor. Fully set my building up, even double checking to make sure it was level. Highly recommend this company!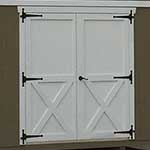 72″ double wooden doors for easy access to your shed

Diamond Plate threshold to protect the flooring by the door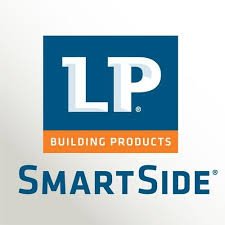 50 year LP Smartside paneling to provide longlasting beauty

Durable, decorative door latches to keep your storage safe

Beautiful, strong carriage door hinges for tougher doors

Full length eave & ridge ventilation to keep your shed 15° cooler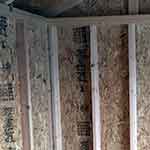 2×4 studs placed every 16″ for the strongest wall system

2×6 joists notched into 4×6 runners to keep your building square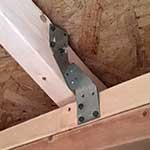 Hurricane hangers installed on every roof truss
– Add an extra door or window at the price listed. Just want to upgrade the standard double door? Get an upgraded door for a discount! Ask us about the details.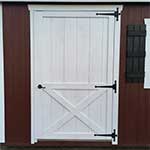 48" Door - $150
Same style as the standard double doors, just smaller.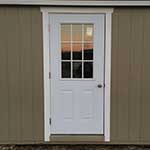 Steel Door - $275
Perfect if you are creating a home office or hobby room!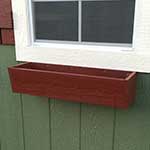 Flowerbox - $25
Green thumb? Add a pop of spring color with a factory built flowerbox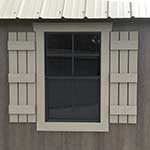 Shutters - $45/set
Add an elegant flair to your new building by adding shutters.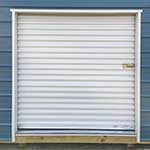 6x6 Rollup - $425
For those of you who prefer a rollup door to swinging doors.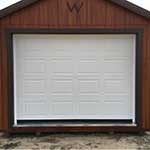 Garage Door - $525
Need super access to your shed? How about big enough to drive a car through?
– Spice up your brand new building by adding one or all of the specialty options below!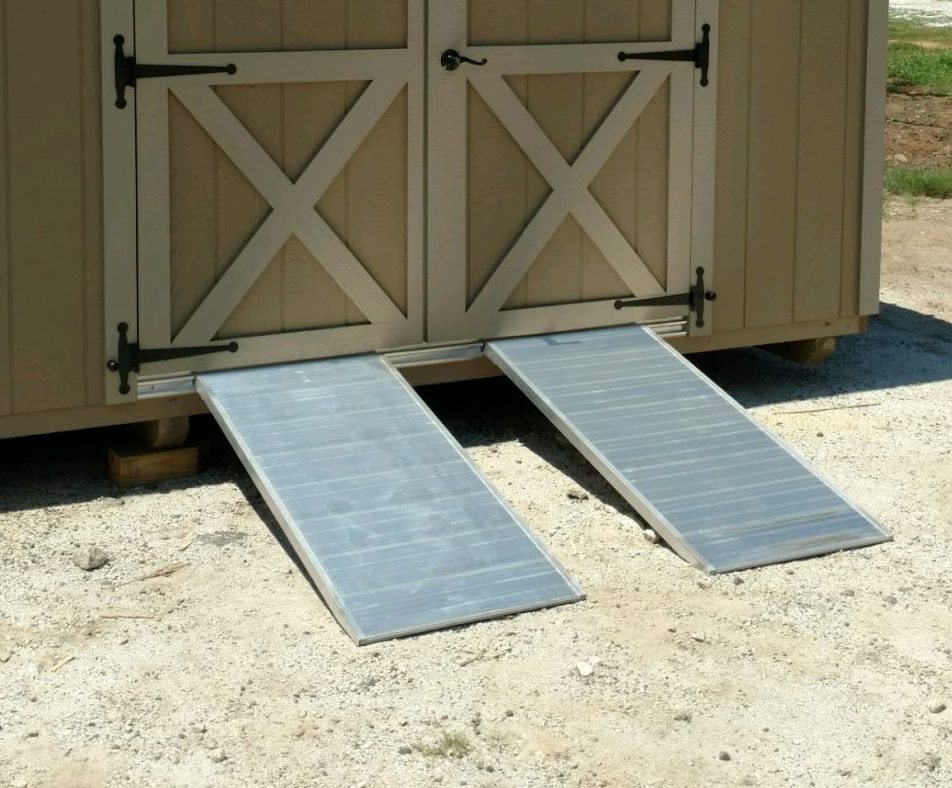 NEW! Removable Ramp Planks
Available in Sets of Two
Treated – Starting at $145
Aluminium – Starting at $295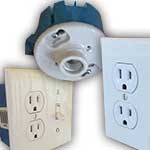 Electrical - $450
Includes a 100 Amp panel box, two lights, three outlets, and a switch to help light up your shed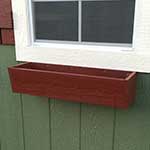 Flowerbox - $25
Green thumb? Add a pop of spring color with a factory built flowerbox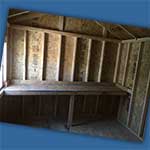 Workbench - $8.50/ft
Turn it into a real hobby room by adding a workbench on any wall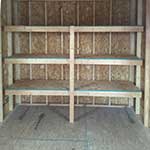 Shelves - $15/ft
Be the KING of storage! Triple shelves help you make efficient use of your space.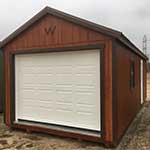 Garage Package - $695
Make it a real garage! Includes garage door, 9-lite steel door, one window, and floor joists upgraded to every 12″
- Perfect whether you are wanting a home office, a hobby room, or simply a fabulous looking storage shed.
We offer both treated and composite porch packages. The prices for the treated porches include treated railings but composite porches do not include railings at all
Vinyl Railings can be added to any porch in the following sizes:
4' End Porch
8'/12' Side Porch
Wrap Around Porch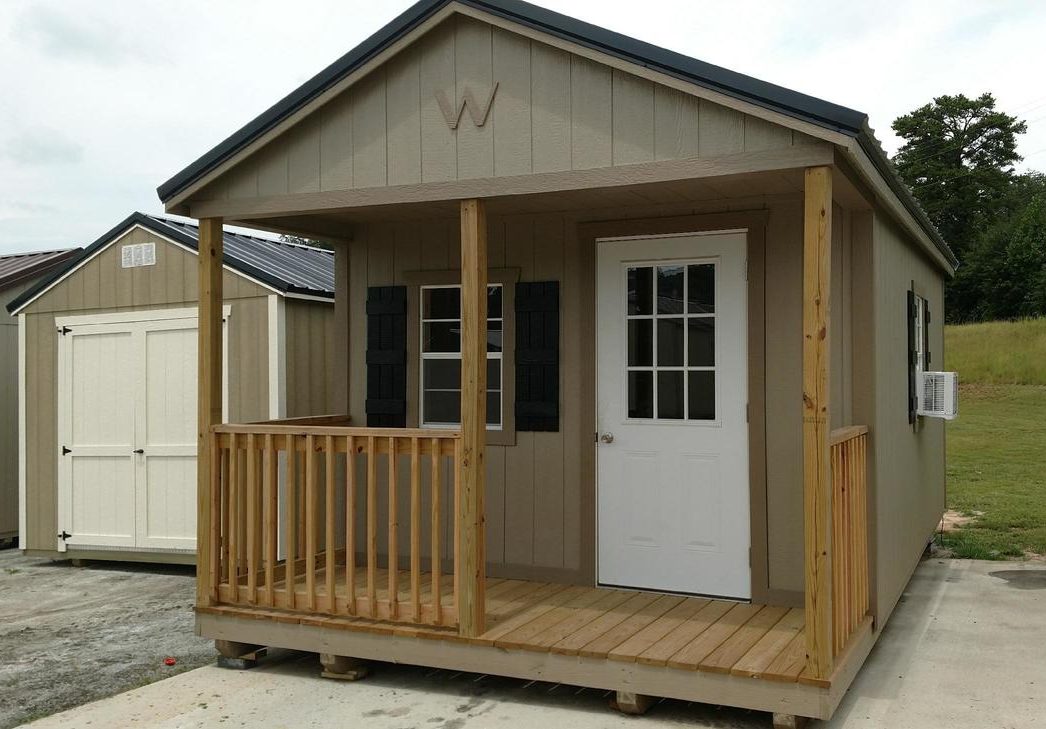 END PORCH
Includes 9-lite door and two windows.
TREATED OR
COMPOSITE
WRAP AROUND PORCH
Includes 9-lite door and FIVE windows!
TREATED OR
COMPOSITE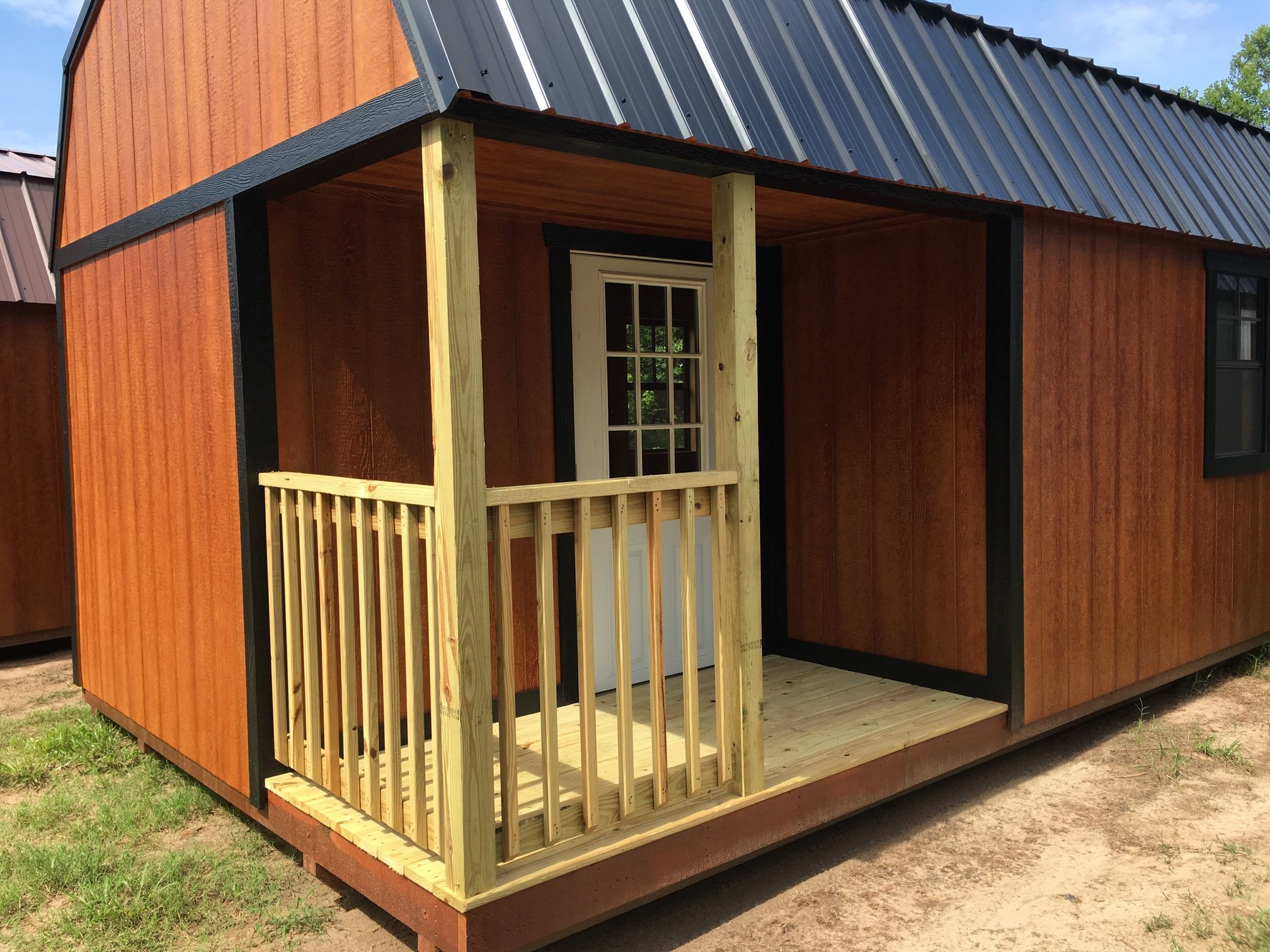 8' SIDE PORCH
Includes 9-lite door and two windows
TREATED OR
COMPOSITE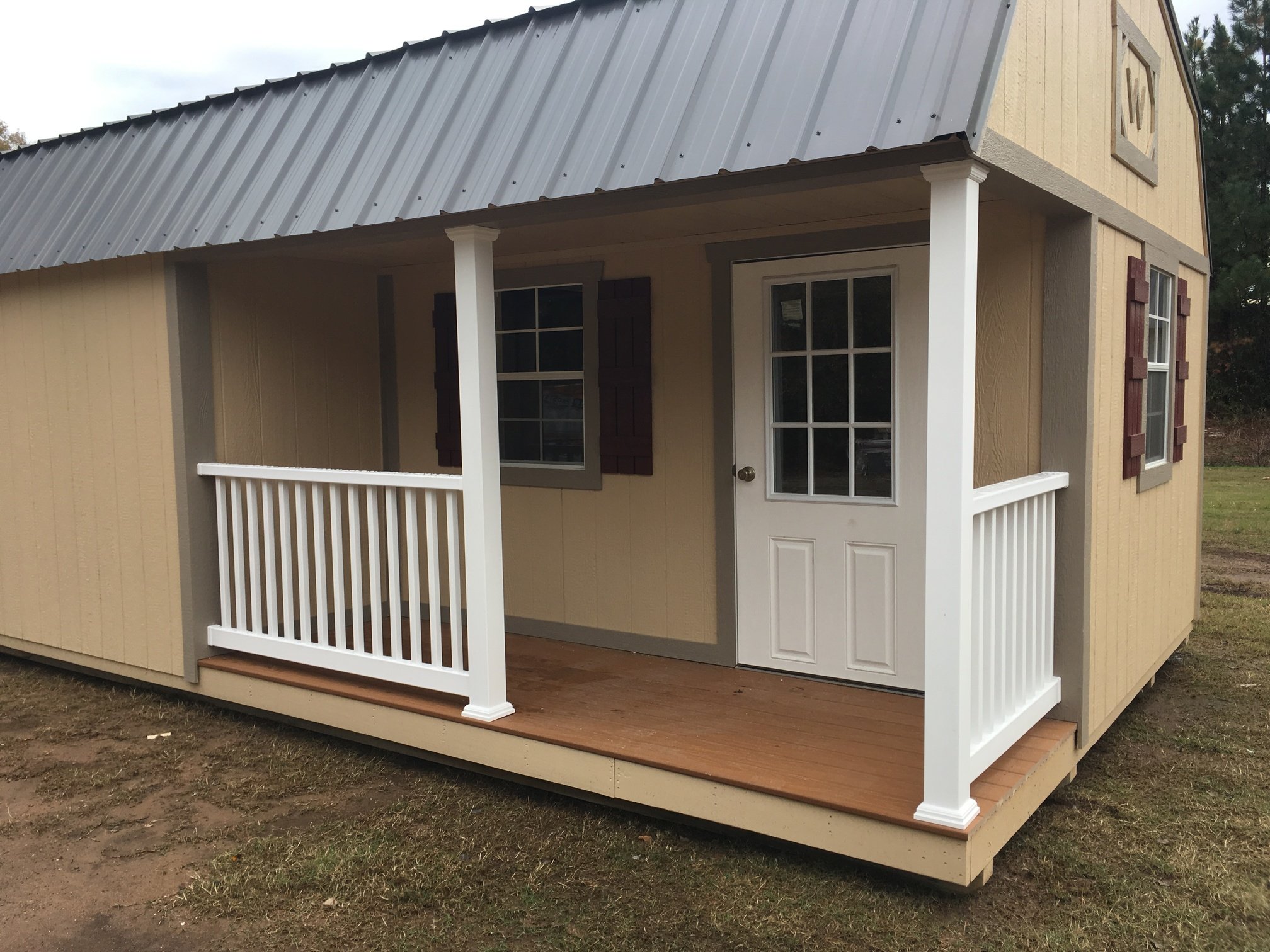 12' SIDE PORCH
Includes 9-lite door and two windows
TREATED OR
COMPOSITE